As many as 220 schools across Jammu and Kashmir will be enabled with smart classrooms and 132 schools inducted with vocational education by March next year, the state government said today.
Minister of State for Education and Culture, Priya Sethi said, "The state's schools will be ICT-enabled. In the first phase, 220 schools across J&K will be covered under the programme by March 2016."
The ICT involves use of computer-based teaching and learning in the schools to prepare the students for the future challenges in the technological advancement.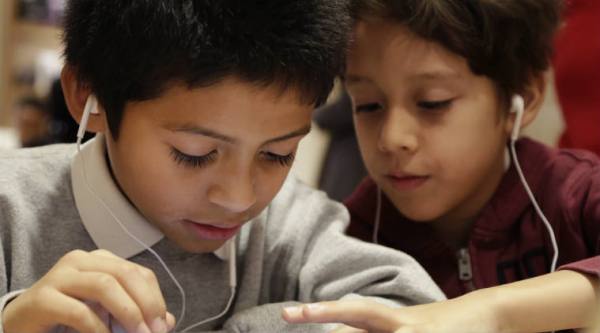 Under Rashtriya Madhyamik Shiksha Abhiyan (RMSA) and Information Communication Technology (ICT) for smart classes, Government of India has approved smart classrooms with computer labs for 220 schools of the state under the ICT in school scheme, Sethi said.
The groundwork for the establishment of labs and smart classrooms has been completed and an MoU has been signed between National Institute of Electronics and Information Technology (NIELIT) and the State Project Director, RMSA, she said, adding the target will be completed by the end of March 2016.
As far as Vocational Education (VE) is concerned, the minister said, "GoI has approved 132 schools for the introduction of vocational education with two trades per school out of the following four trades, including Information Technology (IT/ITES), Tourism, Health care, Retail."
Sethi said, "The groundwork has been completed and MoU signed between National Skill Development Corporation (NSDC) and the State Project Director, RMSA. Target will be completed by the end of March 2016."
In the first phase, 132 schools would be covered under this programme with six schools being included in each district, she said.
In the second phase, 440 schools with 20 schools from each district will be covered under the programme.
The Education Ministry has taken major initiatives in setting up of Model schools with the objective of e-learning.
The minister said that the development of 144 model schools in the first phase has been notified.
"An amount of Rs 6.40 crores has been allocated under Capex Budget 2015-16 for taking up minor improvement works in the model schools," she said.
On the issue of female hostels in J&K, she said, "100-bed girls hostel scheme has been introduced by GoI in Educationally Backward Blocks (EBBs) throughout the country.
Out of 97 EBBs in the state, 68 blocks have been qualified for the establishment of equal number of girls hostels."
"As many as 39 in Kashmir and 24 in Jammu and five in Ladakh are to be constructed and execution of the project has been entrusted to Roads and Buildings Department. The target for completion of this project has been set within one year," she said.
With regard to inclusive education for disabled at secondary stage, minister said that under this scheme, which is 100 per cent funded by GoI, 22 resource rooms and 1,464 disabled-friendly ramps have been constructed through School Management Development Committees (SMDCs) in all the 22 districts of the state.
The construction of two auditoriums and two teacher Bhawans (one each at Jammu and Srinagar) is lingering for the last 6-7 years is proposed to be completed during the current financial year, both at Jammu and Kashmir, at an aggregated estimated cost of Rs 1,280 lakhs in Jammu and Rs 1,543 lakhs in Kashmir, Priya said.
"Ongoing construction of additional infrastructure works in 50 school buildings (24 in Jammu division and 26 in Kashmir division) shall be completed soon. Out of 159 numbers of spill over works (95 in Jammu division and 64 in Kashmir division) during 2015-16 under State Capex Budget," she said.
"Thrust is being given to complete ongoing construction work in DIET buildings (3 in Kashmir division and 4 in Jammu division) within two years," she said.
As many as 28,518 children belonging to nomadic group have been enrolled in 1,216 seasonal centers, the minister said.
As per the MoU signed with National Institute of Open Schools (NIOS), the Institute would train around 5,000 untrained undergraduate teachers from J&K in 2-year Diploma in Elementary Education through distance mode, she said.
IGNOU to provide BEd training to around 2,000 teachers of the government schools to create trained human resource in the Education Department, she added.
On the issue of the Kala Utsav, she said that the Centre approved Kala Utsav to showcase the hidden talent amongst children in art, culture and craft in the state.
"For this, the competitions were held at zone, district, division and state levels. In all, more than 700 students from various districts of the state participated in the different events like music, dance and visual arts," she said.
"The national event was held in New Delhi with effect from 8-12 of December in which 30 students from the state of Jammu and Kashmir participated in the above mentioned events," she said.
To ensure the universalisation of the elementary education, a child in the age group of 6-14 year does not have to travel beyond 1 km to reach the available schooling facility, she added.